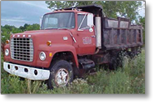 When Steve Drake first envisioned Drake Homes back in 1983, he started with a small office space and warehouse behind his home with one salesman, one office manager, an office dog and an old Ford dump truck.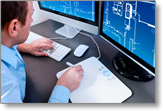 Drake Homes has come a long way since those early days, but the dream has never changed. Today, we utilize the most up-to-date advancement in design technology and equipment that has made us a leader in home and commercial construction in Central Illinois.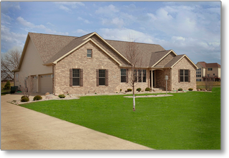 At Drake Homes, we've been helping people realize their dreams for over 30 years. To aid in this process our committed staff will be here for you every step of the way. We understand that your home is a reflection of who you are—an expression of your personality, and your life-style.
Helping you achieve that expression—without frustrating delays, unwelcome surprises or unexpected costs—is our commitment to you.
Styles change. New innovations in design and construction come and go. But one thing never changes—at Drake Homes, we put our name on every signature home we build.
We began as a family. Over time we've added an extended family of skilled workers and craftsmen who share our same vision for quality, custom construction. Together we design buildings that are not only attractive, but built to last. That's the difference, that's the Drake way.
Sales Staff:
Steve Drake: steved@drakehomes.com
Mary Drake: maryd@drakehomes.com
Bill Drake: billd@drakehomes.com
Avery Drake: avery@drakehomes.com